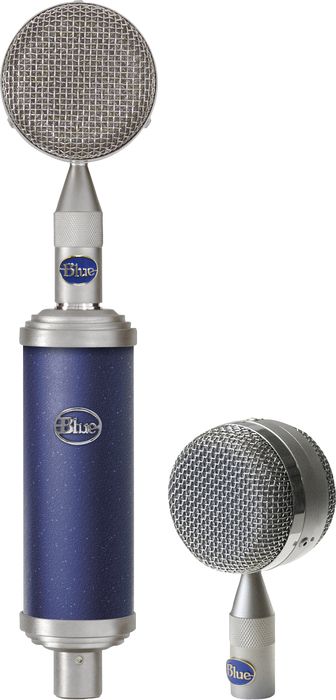 Recording Folks!
The Deli and Sonicscoop are giving away a beautiful Blue Bottle Rocket Stage One Mic worth $1,000!!
The Stage One is Blue's most accessible Class A discrete solid state mic with a foundation for interchangeable capsules. Compared to similar microphones, the Stage One has a very low self noise specification (< 7.5 dB) and a very high output level (+12dBV), making it the perfect choice for today's high sample rate/deep word length digital platforms. Instead of integrated circuits (chips), the Stage One employs a transformless Class A discrete amplifier circuit to ensure the most accurate and noise-free signal possible, with minimal distortion and coloration.
This is an ideal microphone for recording virtually any sound source. In addition to the microphone, the Stage One also includes custom spider shockmount.
The mic received flattering reviews on many pro audio magazines, including Electronic Musician and EQ Magazine.
To win a free Blue Bottle Rocket Stage One Mic sign up HERE.