Enter the MixCon MEGA Giveaway!!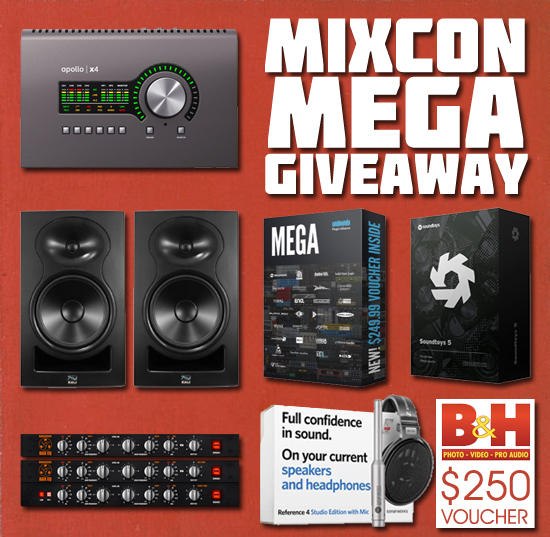 You've got not one but three chances to win in our big new MixCon MEGA Giveaway. Great hardware, software and more can all be yours. But you've got to enter below to be in it to win it.
MixCon is the world's only convention that's all about music mixing and it's completely FREE. Click here to RSVP for the live premieres and interactive Q&As for this amazing event, online in September and October.
Her's the list of prizes
GRAND PRIZE
Universal Audio Apollo X4
Soundtoys 5
Kali LP-6 Monitors
Sonarworks Premium Bundle
Plugin Alliance Mega Bundle
SECOND PRIZE
Soundtoys 5
B&H $250 Voucher
Sonarworks Studio Edition
Dangerous Music BAX EQ Plug in
THIRD PRIZE
Soundtoys 5
Sonarworks Headphones Edition  
Want a sure thing? We also have incredible MixCon sale specials from B&H including awesome deals on microphones, headphones, cables and more! Check them out here.
To sign up for this giveaway, go here.
–
Check out also this page for our pedal giveaways! (only the ones on top are active)